Donations to DREAM ACADEMY help in a tremendous way in our goal to inspire a generation.
Volunteers are the heart of our work at DREAM ACADEMY. We invite you to become a volunteer.
INSPIRE A GENERATION
Special Education in Botswana
Our Mission Statement
---
Guide the development of the student athletes, and provide a conducive and stimulating environment to grow into determined independent learners.
Make a difference in the lives of children in Africa by supporting special education in Botswana. Using sports, academics, and mentoring, we help children have a clear pathway to a better future. Our volunteers actively strive to provide a foundation for nurturing and developing leadership in a variety of arenas.
DREAM ACADEMY is a registered not for profit 501 (c) (3) organization dedicated to developing, mentoring and inspiring Botswana's future leaders. Along with our partners, we share a common goal – to develop human potential by providing quality education and infrastructure of organized youth sports.
We believe education in partnership with an athletics program is a perfect combination to stimulate the mind, body and soul of our student athletes. This platform will provide a foundation for nurturing and developing leadership in a variety of arenas
Help Children Live the Dream
Children in Botswana depend on our help to improve their overall quality of life. We seek to decrease the number of failing grades and dropouts while increasing school attendance. We work closely with the local youth, communities, and government agencies (both locally and internationally) to help alleviate challenges and provide services that promote human dignity.
Our organization addresses these challenges in a variety of ways: after-school programs, soccer programs, and structured youth development programs through Nacel Education. Get involved with us, and make a real difference in these children's lives. Currently, we are actively looking for corporate sponsorship and government grants for our organization.
Contact us for more information about our educational programs and soccer academy for children in Africa. We serve underprivileged children in Botswana and are recruiting volunteers in the United States.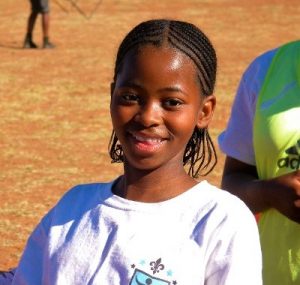 Subscribe Our Newsletter
Sign up with your email address to receive news & updates!