Meet the Founders
DREAM ACADEMY is a not a for profit 501(c)(3) organization and the brainchild of Fikile and Kathy Khali, who have a passion for making a difference in people's lives.
Kathy comes from a Nashville, Tennessee military family. She is a kind-hearted humanitarian with a vision of doing worldwide missionary work. She first discovered her passion and humanitarian spirit as an 11-year-old during the Bosnian conflict in the 1990s.
Fikile is a Tonota, Botswana native who grew up in the United Kingdom. There he found his passion playing soccer in the professional youth academies. Although injuries cut short his playing career. In 2004, Fikile moved to the United States to develop young players, giving them an opportunity to experience and learn the same passion and life lessons that soccer taught him.
Kathy and Fikile met in 2005 and quickly discovered their shared dream of helping others. They have pioneered a unique model to help young student-athletes discover a new joy and experience a greater depth of life's beauty. Their model emphasizes education first but utilizes soccer and a forward way of thinking to young players who aspire to be elite-level athletes in Botswana.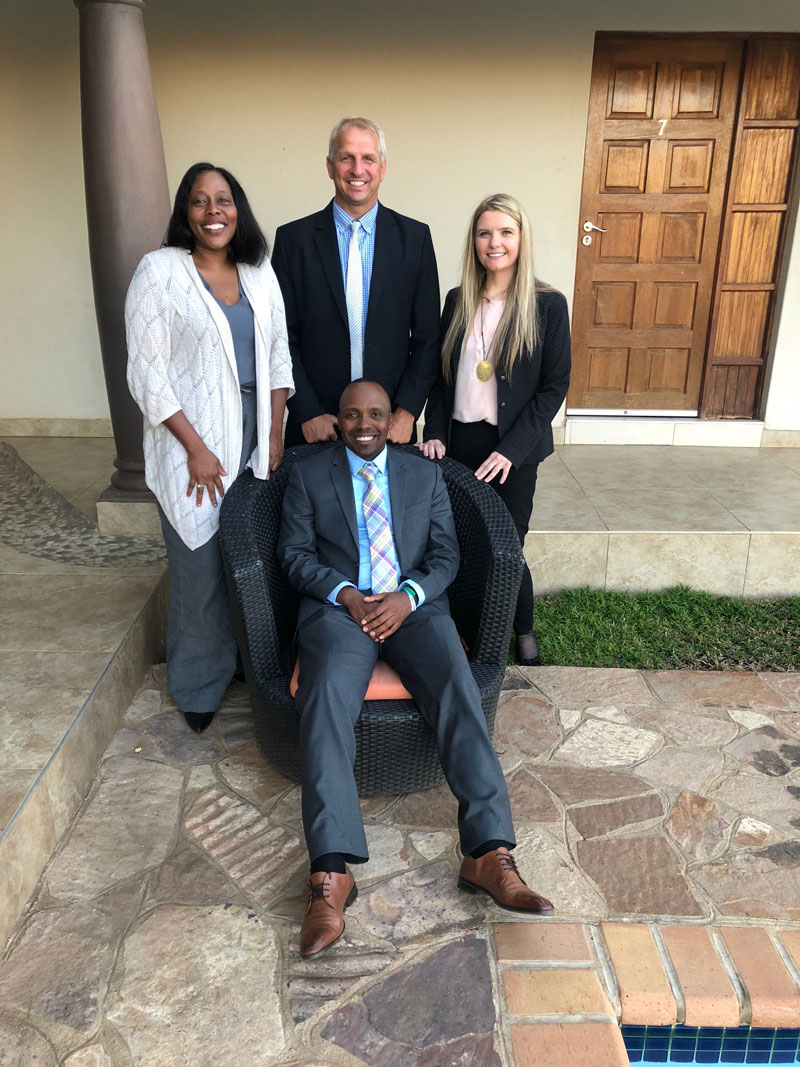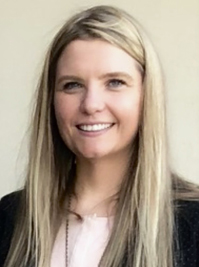 Kathy Khali
President and Co-Founder
A native of Nashville, Tennessee has always had the spirit of giving back and helping others. As a child her mother was very involved in the community and also worked with local group homes bringing Kathy along for most of her charity events. Kathy has donated her time and volunteered at the second harvest food Bank, local church fundraisers for others in the communities and overseas, multiple sclerosis walk, Katrina relief. With her mother she participated in many fund-raising activities including assisting in walks drives, Christmas shopping sprees with local lower income children, and donating her time to local nursing homes. In true fashion Kathy chose a career she loves that also gave her an opportunity to give back to others, helping relieve pain, reduce stress and anxiety she became a Massage Therapist. She donated her time at different charity walks doing chair massages. It is Kathy's passion to always help and support others in any way possible.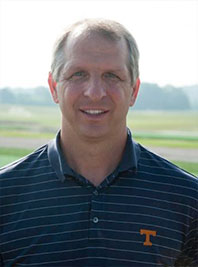 Dr. John C. Sorochan, Ph.D.
A native of Calgary, Alberta, Canada, Dr. John C. Sorochan is internationally recognized as a leader in the design, installation, and maintenance of safe, sustainable, and attractive playing surfaces for major sporting venues.
Dr. Sorochan began working on the grounds crew at Earl Grey Golf and Country Club in 1988. This experience led him to Michigan State University where he earned his Ph.D. in Turfgrass Science in 2002. He is currently a Distinguished Professor of Turfgrass Science and Management in the Plant Sciences Department at the University of Tennessee (UT), where he also serves as the Co-Director for the UT Center for Athletic Field Safety.
Dr. Sorochan's research program coordinates investigations on the following: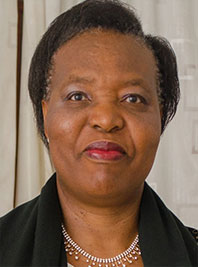 Tamara Franklin
Vice President and Chief Digital Officer – North America
IBM
A native of New Jersey, Tamara Franklin currently serves as IBM's Vice President and Chief Digital Officer for North America. Prior to that she was Executive Vice President of Digital at Scripps Networks Interactive (HGTV, Food Network, Travel Channel) where she oversaw the company's digital business units to coordinate overall strategy and activity, focusing on an integrated company-wide approach to digital video production and distribution. Franklin has also contributed to the success of Turner Broadcasting Systems, Motorola, Bain & Company and Knight-Ridder Newspapers.
Franklin has been recognized as one of Multichannel News' "Wonder Women," one of Cynopsis Media's "Most Intriguing People", one of Savoy Magazine's "Most Influential Women in Corporate America", and one of Black Enterprise's "Most Powerful Women in Corporate America".
Franklin earned a bachelor's degree in English from Yale University and an MBA from Harvard University.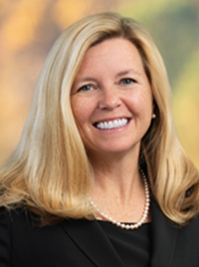 Amy Fix
Intelectual Property Atttorney/Partner
Barnes & Thornburg LLC – Raleigh, NC
Amy Fix is an intellectual property attorney and partner with the law firm of Barnes & Thornburg LLP, based in Raleigh, NC.  Her law practice focuses on patent preparation and prosecution for pharmaceutical, agricultural and polymer technologies.  Amy serves as the Vice Chair for the City of Raleigh Historic Cemetery Advisory Board, Member of the Executive Leadership Team for the Triangle Walk to End Alzheimer's, Liturgical Minister for St Francis of Assisi, Raleigh, and team manager for her kids' club soccer teams.  As a current participant in Leadership Raleigh, Amy's group is assisting a local non-profit, Oak City Cares, with fundraising and community outreach efforts.  Amy and her husband, Scott, have two kids, Katie and Libby, each of whom play multiple team sports.  The family values the education available from sports.  In addition to the benefits of physical fitness, youth athletics offer valuable lessons in social skills, discipline, perseverance, and respect.
Tamara Simpkins Franklin
Chief Digital, Data and Analytics Officer Marsh
Tamara was most recently Vice President of Media and Entertainment Solutions, North America and Vice President, Chief Digital Officer, North America at IBM, where she was responsible for strategic planning, business development, customer acquisition, and delivering revenue growth through digital channels. She has more than twenty-five years of experience leading digital businesses and defining strategies for large multinational organizations, including Scripps, Time Warner, and Motorola. She received her BA from Yale University and an MBA from Harvard University. Tamara has two children, and currently resides in Princeton, New Jersey.
.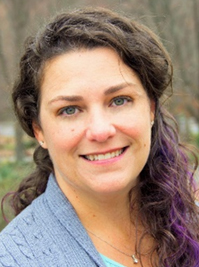 Dr. Jennifer Richards
Dr. Jennifer Richards, a former middle school teacher, is an Associate Professor in the Department of Agricultural Leadership, Education and Communications (ALEC) and an Extension Curriculum Specialist at the University of Tennessee. Dr. Richards has expertise in curriculum design, teacher PD models, science outreach, and program evaluation. She has provided professional development workshops to over 500 K-12 teachers from multiple states on topics such as creating inclusive STEM environments, developing interdisciplinary project-based units, and building inquiry-based experiential learning opportunities through the Food, Agriculture, and Natural Resources sciences. She was recently recognized for excellence in STEM education with the J.E. Moss Achievement Award for Excellence in Research.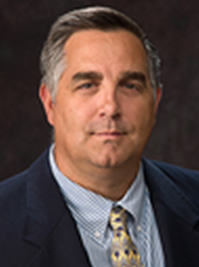 Vincent Harkins
Dynamic and collaborative Facilities, Operations and Planning leader with more than 30 years' experience driving outcomes for higher education, healthcare and business and industry clients. Savvy and well-rounded leader with the unique ability to develop and pursue a strong and sustainable vision for world-class campuses, aligned with the needs and desires of the university's vibrant and diverse community.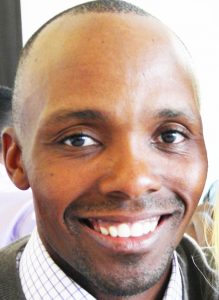 Management
Fikile Khali
CEO and Co-Founder of Dream Academy
Fikile is a Tonota, Botswana Native, who grew up in the United Kingdom at a very young age learning the tools of his trade, playing soccer in the youth leagues and professional academies in England, and later semi-professional while completing his education, before injuries curtailed his playing career. Not willing to let go of his life-long dream of soccer, he moved on into coaching. In 2004 he moved to the United States to pursue a passion developing and coaching young players. Giving back to the next generation and passing on the experience and life lessons the beautiful game taught him.
In his role as CEO and Co-Founder of Dream Academy, he brings a wealth of experience in player development, and an enthusiasm of academic, skill development of Botswana's under privileged youth in underserved communities.
Fikile serves as the public face of Dream Academy, leading the organization to its next level of growth with skills in hands-on operational management, partnership building and fundraising.